1X™ 221 LHP
1X SINGLE-STAGE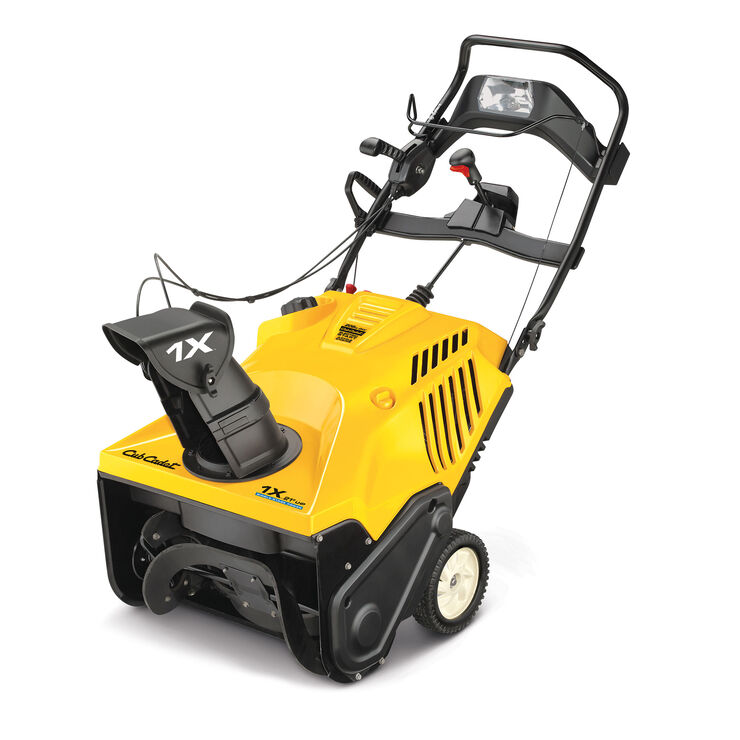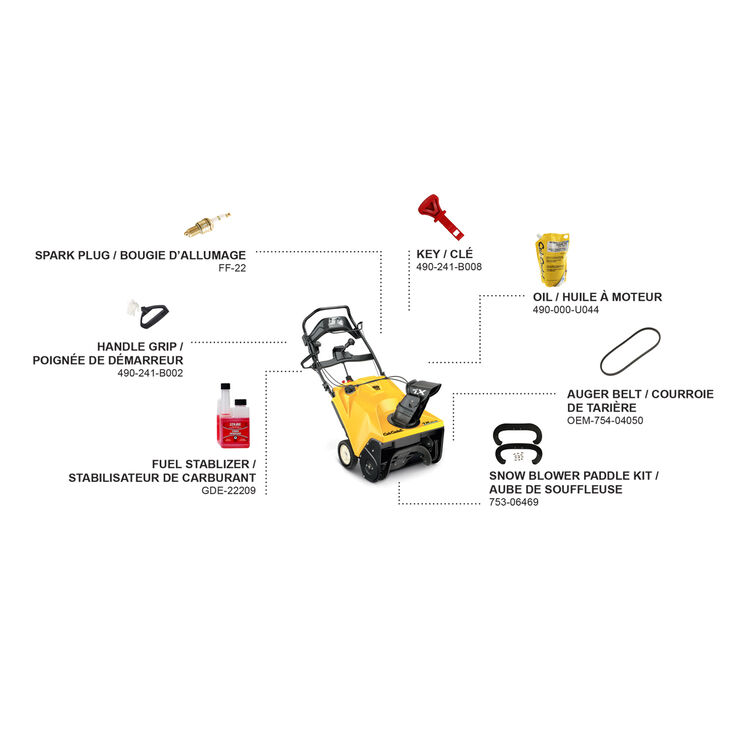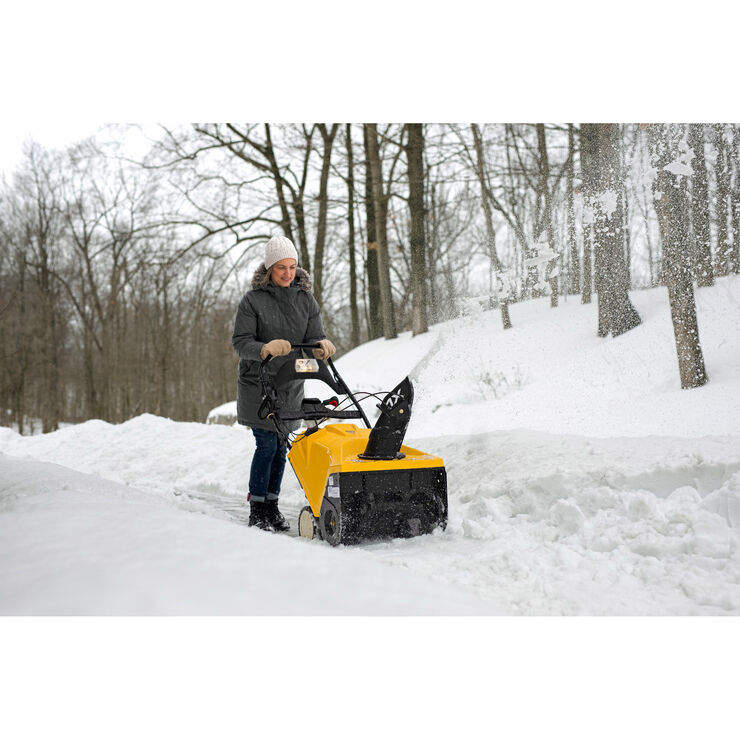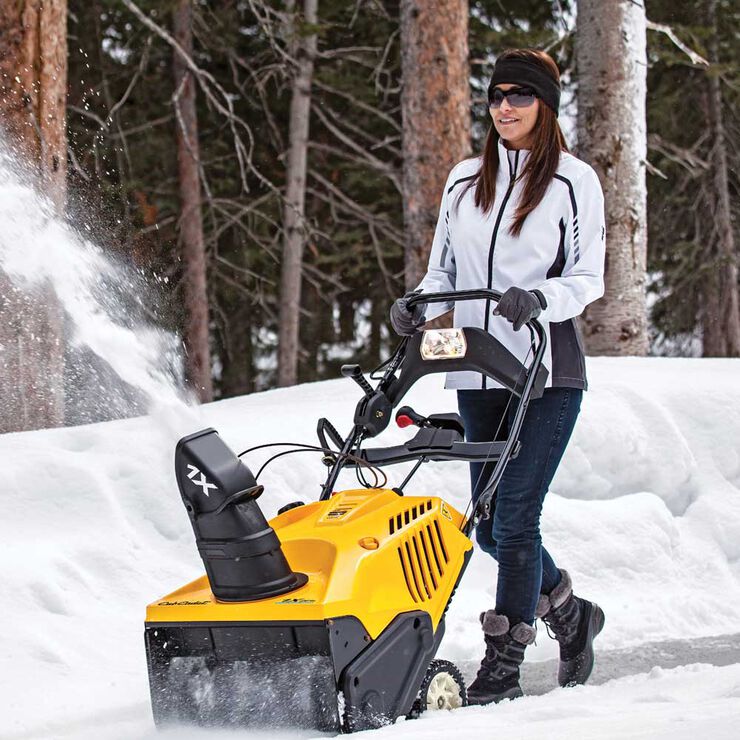 1X™ 221 LHP
1X SINGLE-STAGE
---
Compact Size. Enormous Strength.
The 1X single-stage power is ideal for quickly and easily removing six inches of snow from smooth, smaller areas. A single-stage high-performance auger efficiently scoops and discharges snow accumulation to clear the way all winter.
Huge performance in a compact size! Perfect for your small driveway, sidewalk or deck.
Documents and Guides
Easy push-button electric start 208cc OHV engine
In-dash headlight for increased visibility and safety
High-performance auger-propelled drive system allows you to go at your own speed
Single-hand chute control from the operator's station lets you effortlessly throw snow in the direction you want
Ideal for: Light snow fall under 6", small driveways and smooth surfaces
---
You're shopping available inventory from
---
---
1X™ 221 LHP Features
Push-Button Electric Start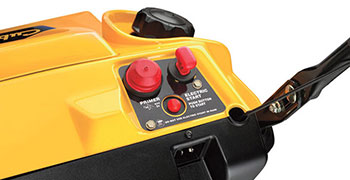 A large, powerful 4-cycle Cub Cadet OHV engine gives you much more power than you might expect from a single-stage snow blower.
Self-Propelled Auger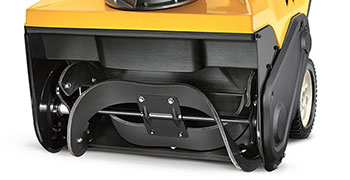 With a self-propelled auger drive system created from high-impact rubber and reinforced with steel, you get an ideal blend of power and dependability in a lightweight design.
Warranty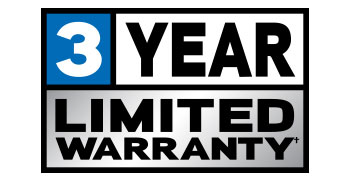 You're covered winter after winter with a premium 3-year limited residential and 1-year limited commercial warranty.
Effortless Chute Control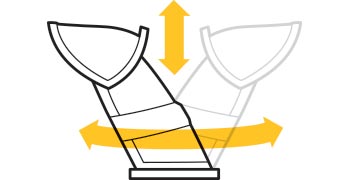 Throw snow in the direction you want with easy pitch and chute control from the operator's station.
Canadian Commitment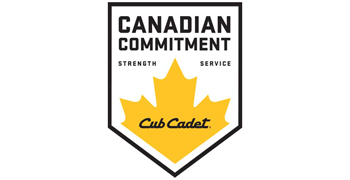 When you buy Cub Cadet you're backed by our Canadian Advantage, which includes outdoor power equipment that is engineered and tested in Canada, bilingual customer service support, and a nationwide network of 1,100 Service Dealers.
Engine
Engine Brand

Cub Cadet® OHV 4-cycle

Engine Model Number

670-JUB

Engine Displacement

208cc

Starter Type

Electric and Recoil

Fuel Tank Capacity

2 quarts US / 1.9 L

Engine Oil Capacity

20 oz
Drive System
Drive System

Auger-assist
Warranty
Warranty

3-Year Limited Residential

Commercial Warranty

1-Year Commercial
Controls
Handle Grip(s)

No

Chute Rotation

190 degrees

Tread

Cub Cadet®
Power and Performance
Starting System

Push Button Electric Start (110 volt)

Clearing Width

21"

Intake Height

13"

Number of Stages

1X Single-Stage
Additional Specifications
Headlight(s)

In-dash

Shave Plate

Polymer / reversible

Drift Cutters

No

Oil Fill Tube

Extended

Auger Material

Rubber / steel reinforced

Chute Material

5" high impact/clog-resistant polymer

Recommended Oil Type

5W-30 (Included)

Model Number

31AM2T6C596
Carburetor Specs
Number of Engine Cycles

4
Shave Plate Specifications
Disclaimer
Specifications Disclaimer

Specifications subject to change without notice and without incurring obligation. Products depicted on website and other advertisements are for demonstration purposes only. Actual products offered for sale may vary in design, required attachments, safety features and non-functional appearance from. See other general disclaimers at the bottom of our website.
| Model | Manual | Form Number | |
| --- | --- | --- | --- |
| 31AM2T6C596 | MAN: ILL.PTS SGL STG S/T | | |
| | MAN: ILL.PTS SGL STG S/T | 769-10073B | Download |
| | MAN:CUB SS S/T W_CRC 2T6 | 769-09997A | Download |
| | MAN:OWNR:ENGINE 179,208_243 EN | 769-11676A | Download |
| | MAN:OWNR:ENGINE 179,208_243_27 | 769-15430 | Download |
| | MANL:OPER:BILING:179/208/272/2 | 769-25211 | Download |
| | MANL:OPER:BILING:X1:SNOW_BLOWE | 769-24532 | Download |
| | MANL:OPER:ENG_FRENCH:SS SNOW | 769-12224 | Download |
| | MANL:OPER:ENG_FRENCH:SS SNOW | 769-16631 | Download |
| | SHEET:SUP:31X2X-3X:CUB:US_CA | 769-24534 | Download |
| | SHEET:SUP:BILING:EPA:CARB:EXH: | 769-15393 | Download |
| | SHEET:SUP:BILING:EPA:CARB:EXH: | 769-17172 | Download |
| | SHEET:SUP:BILING:EPA:CARB:EXH: | 769-23593 | Download |
| | SHEET:SUP:BILING:EPA:CARB:EXH: | 769-25882 | Download |
| | SHEET:SUP:BILING:EPA:EVP:06301 | 769-15392 | Download |
| | SHEET:SUP:BILING:EPA:EVP:18-19 | 769-17171 | Download |
| | SHEET:SUP:BILING:EPA:EVP:18-19 | 769-23590 | Download |
| | SHEET:SUP:BILING:EPA:EVP:20-21 | 769-25879 | Download |
| | SHEET:SUPP:WARR/PARTS:CA:CUB S | 769-16632 | Download |
| | SHEET:SUPP:WARR/PARTS:CUB Sgl | 769-12310 | Download |
Product Reviews
Rated

5

out of

5
by
Fast Eddie
from
Great Product
This thing shoots snow , sleet and honestly rain out the shoot like a fire hose. The wheels do get a little cloggy but I usually spray them with a de icer spray and it helps. The adjustable lever of the hood adjustment usually gets frozen in place so keep it at its highest throw distance. Also easy to transport in the back of an SUV to help out friends and family. Don't let the recommended snow height it can handle fool you. I have dropped this thing in snow above its body , like 12 to 14 inches and it has pumped through no problem. Just not quickly as maybe a bigger one but fast enough for me. Did a 100 ft two wide car driveway no problem in that 12 to 14 inch storm !!!!!!
Date published: 2021-01-25
Rated

5

out of

5
by
SJC18
from
Awesome product and why...
Without being too wordy, I felt compelled to come here and post a review which I typically do not do. And here is why. This specific snow blower is described as being for light to moderate snow. Within the past three weeks this is what my area got for snow and how this handled that. Week one was a light powder about 10 to 12 inches all in one storm. Week two was a moderately heavy snow. Not too wet but packed well. The kind you can make a snowman with. Once again about 8 to 10 inches all in one night. Week three was just about two feet in one night (23 to 25 inches). It was a powder. Later that week we got 2 inches of heavy wet slush. And now, we are getting another heavy storm expecting 8 to 14 inches depending. All of the storms I mentioned were exceeding what the manufacturer said this model could handle. Powder of course clears easy, however if it is so deep, and much higher than the intake, it does take some negotiating to move the snow. I have a bad back after an injury to it and so I chose to get a snow blower. The rubber blades are actually very good at clearing snow right down to the pavement or walkway unlike metal blades that quote-unqoute "float" a little over the pavement or walkway leaving some snow always present. This snow blower clears snow much cleaner than any of my neighbors that have metal blades. However, there are some limitations to this blower. The rubber cup/blades are not as aggressive at chopping up snow that is hard and packed like at the end of a driveway after a plow goes by. Nonetheless, I still used this blower. I did not and would not recommend just diving into a hard packed mound like that. However, take a shovel and just chip the chunks down a bit and then take the blower and blow them away. This method works very well. The blower had pleanty of power and throws the snow I would guess litterally thirty feet maybe even a little more. Of course that is depending on the type of snow. The slush was thrown maybe 8 to 10 feet. But that's fine by me. This unit is a tool for me. "It's either my back or the snow blower" that I will wear down. And I choose the snow blower. I can always replace a part on it here or there alot easier than on my back if you know what I mean. The rubber blades from what I am told need replacing every so many years. Once again, I'm sure that is dependent on what kind and how much snow you get. Still, if I have to replace the rubber blades by the end of this season, I consider it well worth it. But I highly doubt I will have to do that. I'm sure I can get several years out of it even with this kind of snow. This model really does work well. I like the light too. Two things however about this model. If you are in the middle of clearing some snow and take a break for a while, you may not want to choke it again. Just try starting it. I took a lunch break with the two foot snow storm and came back about 35 minutes later. I shut the choke. Primed it three times, and could not start it. That was my fault. Not the fault of the blower. I just thought I'd mention that if you intend on choking it again, it had better have sat not running for a long time. Lastly. I feel there is only one improvement that can be made on the design. Maybe the engineers will read this and take me up on it. The area where the primer button, ignition key, and starter button is, is totally exposed to the elements. When you are blowing snow and wind kicks it back at you, these buttons all get covered with snow. You then have to clear the snow before you take the key out, which is the only way to shut it off. Otherwise snow will get into the ignition. All they have to do is put a flip cover over that area. That's it. My hand control for the direction of the shoot froze after the slush storm only because a lot of water got in and froze over night. Once I heated it up with moderately hot water, and before it froze again, I took some canned air to clean the water out, then sprayed silicon spray in it. This seemed to lubricate it and also help to keep future water out and from freezing again. All in all, I'm glad I got this unit as apposed to a larger one with metal blades. I'm sure the metal blade versions are stronger, more aggressive at cutting down hard packed snow, and may even last longer without having to replace parts like the rubber blades on this model, however, I find nothing wrong with an occasional need to grab the shovel to loosen up the huge mounds of hard packed snow the plow leaves, then use the blower to move it. At least I didn't have to scoop it up on my shovel and carry somewhere and throw it myself. The blower does the hard work. Long story longer...I feel you can not go wrong with this kind of blower even if you feel you are making some kind of comprimize on the rubber blades over that of metal ones. Do your homework. Research this further. Take into account what kind of snow and how much you will be clearing and how often. Maybe a metal blade one will be better for you. I'm just saying this is a great unit that has far exceeded my expectations of what it truly can handle.
Date published: 2011-01-27
Rated

1

out of

5
by
Caledon
from
Poorly Made - 2021
Please do not purchase this item as the build quality if very poor. The exhaust fan melts snows around the wheel and it becomes ice and is very difficult to push through snow. This is a comprehensive design fail and should be recalled. Also bolts randomly fall off the snow blower, this shouldn't happen at this price point. To top it off I have tried to contact customer service is the automated system will make you go through all the options, and then state "fail" and hang up on you. this is one of the worst customer experiences I have received from any Company. This is unacceptable considering the unit is less than a year old.
Date published: 2022-02-01
Rated

5

out of

5
by
Rickelake
from
This machine is a beast!
This is the 3rd season with my Cub and still going strong! This past weekend gave us the largest snowstorm the East coast has ever seen here in Frederick Maryland. I always run the gas out each season before storage and she fires right up after some fresh petrol, a few primes and a couple pulls. The 33+ inches we just got where no match for Cyclops(single headlight). Sure I had to pull back and hit it a few times, but once you know how to handle it, it's a piece a cake. I really like the way it scrapes the snow right down to the bare sidewalk. Needless to say, our elderly neighbors and their dogs really appreciate it when they hear me fire it up :0) I highly recommend this Beast of a snow thrower!
Date published: 2016-01-24
Rated

5

out of

5
by
chirx66
from
Great Machine
I have been using this snowblower for 2 years and it works/runs great. The electric start is fantastic. The chute controls on the handle and a headlight make this snowblower better than a comparably price model from other brands.
Date published: 2019-10-31
Rated

1

out of

5
by
bakht
from
missing parts
Bought this last sunday, the plastic plate on the back of headlight is missing with exposed wires of headlight, the p shaped hook to hinge the pull handle has no bolt and the screws that attach the joystick plate to the handle keep turning but do not tighten up, paid $900 + tax and travelled 40 km to pick it from Rona, called Cub Cadet, the extremely rude guy transferred me to MTD, the lady said, take it to repair centre where they will return it to you in few weeks (wow) or return it, Called Rona and those jokers are trying hard not to take it back, dont know how these guys are in business. i will write to their CEO as I am looking for the corporate emails online
Date published: 2021-12-07
Rated

1

out of

5
by
customer1000
from
Would Not Recommend
I bought this snow blower 2 years ago and for what I paid I expected a lot better quality. One of the wheels constantly sticks when there is ANY accumulation of snow. So, basically I have to slide it around the driveway. The hood will randomly get stuck and not rotate properly or it has a bit of movement after selecting a position. Lastly, unless your throwing with the wind, it doesn't seem to have enough force to throw the snow. The light is quite bright, which is nice.
Date published: 2020-12-30
Rated

3

out of

5
by
joeoo992
from
Just adding information to my last review
My last review talked about the control cables to the chute. Cub Cadet service replaced the ones on my snow blower. They put a lot of lithium grease on the cables. Well it's the 3rd time I've used it and the cables were froze tight. Less then a month since they were replaced. I had to take them off to use the snow blower. The main chute control was froze also. I did manage to get that to work, but, it is loose and I think it is about to break the gears. I am frustrated with the remote cables and remote chute control. It looks like I'll have to replace the remote chute to the manual one. I'll be going back to the service center tomorrow. They told me to take off the cables if it happened again. I am not sure if the cables are froze because it is cold here or because they are rusted. Either way, it is cold in winter and having this problem is getting me unhappy.
Date published: 2015-02-16
Rated

5

out of

5
by
69superbee
from
very good product
easy to use, love the features it makes it a lot easier with the controls at your finger tips so you don't have to stop. will have cub cadet purchases in the future!
Date published: 2013-12-15
Rated

1

out of

5
by
Olaf H
from
A snowblower whose parts freeze up!
I am very frustrated with this snowblower. The left wheel consistently locks up from ice that forms in the tread. As noted in other reviews, I believe it is engine heat that causes the snow in the tread to form the ice. In addition, the chute control locks up a few minutes after I start using the blower in temperatures only a few degrees below the freezing mark. Today for example, it's -6C (about 20F) and I had to stop every few minutes to heat up the chute mechanism with a hair dryer. After that, it worked fine for another 5 minutes. This is a snowblower that doesn't like the cold...I would therefore not recommend it. I hope that Cub Cadet technical support has some solutions.
Date published: 2022-02-04
Rated

5

out of

5
by
Alcatraz51
from
Bring It
It has been 2 years using this snow blower and I still love it. Easy start helps when needed as well as durability. Need a snow blower for occasional use? Consider this model.
Date published: 2019-09-08
Rated

5

out of

5
by
PaulJB
from
Great blower
I bought 221 LHP in August of 2013, and it has been very reliable. It's handled everything from 3 - 24+ inches, slush to powder. This has been one of the snowiest winters in Mass, and my 221 LHP has cut threw everything thrown at it. My neighbor even stopped by and commented on what a work horse it is. He has a old 2 stage thrower that just doesn't throw snow all that well. The one issue I have is with the shoot controls, the shoot direction control freezes up, but it is down on the shoot swivel. I need to get a can of silicon to spray on it. The height control freezes as well, but I never really need to change that from the highest setting. Other then that, it starts easy both manually and with the electric start. And it throws the snow a good distance.
Date published: 2015-03-02
Rated

1

out of

5
by
MattS
from
Very disappointed
Truly disappointed in this product. I have had nothing but trouble with it since I brought it home. It runs poorly, it does not throw snow well. If the snow is the least bit heavy, the machine clogs up. You have to baby the thing to get anything done. Also, the controller for the shoot only worked for a short time and eventually quit working altogether. I have had to remove it, so that I can manually change the trajectory. i regret having purchased this product.
Date published: 2015-01-13
Rated

5

out of

5
by
Nnnn
from
I have had this thrower for 2 seasons. It is better than I ever expected. I have had experience with other "larger" and smaller throwers. This is just right. I have a large area to plow and also the entire street. It handles 6 inches of powdery snow without issue."Wet" snow is handled well too, you just have to push the thrower slower. I like that the size is comparable to a lawnmower ,therefore, it's easy to move about in tight spaces. The only maintenance has been oil changes. This season the cable which tilts the auger had to be replaced. It was not difficult. I got the part from this site,and it was delivered quickly. I love that this thrower has an excellent electric starter. I am a senior female....which some folks like to know when they read reviews. Great product. it's DEFINITELY worth the extra $100,00 to buy the one with the auger control one near the handlebar. This makes it SO EASY to make adjustments. In the pass my throwers were all crank auger and that's a real pain to do especially with the wind blowing snow in your face. The light is also quite bright,easy to reach.
Date published: 2015-02-26
Rated

5

out of

5
by
joeoo99
from
A very nice snow blower.
I was impressed with this the first time I used it. I ended up selling my 2 stage snow blower. This blows snow!!! The only problem I have had with it is, the chute control cable rusted shut. The fourth time I used it the chute cable would not move. I ended up taking off the cables and moving the chute myself. Cub Cadet told me no one else has this problem. I noted on this site a different person with the same problem. I have had this since 12-2014. When I got this out of storage for this winter, the cable was froze shut. After talking to Cub Cadet company I took it to a local Cub Cadet repair place and the cables were replaced under warranty. When we first took it in I was told no one else had this problem. I know my brother has the same problem. Anyways, when we picked it up the service man said the fixed one of these last year. So, I have no idea why some of them have cable problems. When I got it back from repair I noticed a lot of lithium grease on the cable ends. This winter after I am doing blowing snow I spray the lithium grease on the cable ends. Hope it solves my problems. I like this snow blower, the problem I have with it is the cables. I would tell others it's a great product but lube the cable ends after use.
Date published: 2015-02-01
Rated

2

out of

5
by
srrillini83
from
Terrible wheel design
[This review was collected as part of a promotion.] The snow blower starts easily and runs well. But as others have said, there is only 1/4" or so of clearance between the OD of the wheel and the plastic housing. Snow gets stuck in the wheel treads around the entire circumference of the wheel. That prevents the wheel from rotating. I have tried drowning the wheels in silicone spray before starting, but that only works for 10 minutes or so. After last season, I even tried shaving 1/8" off the edge of each wheel. But with today's first wet snow of the season, the blower stopped moving one minute into my work. It is easier to shovel than to struggle with this poorly designed unit. I have used Toro and Honda snow blowers, and neither had any issues with the wheels or the unit being able to roll. I called a local dealer, and the only replacement wheel available is the exact same OEM design. Does anyone have any aftermarket or other ideas to address this issue?
Date published: 2021-01-26
Rated

4

out of

5
by
GrandpaU
from
Many good features
This unit has good power for moving snow. Very easy to start and throws snow a reasonable distance. The handle takes a little getting used to. I have to agree with others about the small wheels. They do seem to get hung up at times. Also, now having used the machine, I feel that the cable controls are not worth the extra expense. The direction control works ok to the right, but does not lock in as easy when going to the left. Overall this seems to be a good machine.
Date published: 2015-12-03
Rated

3

out of

5
by
Nwetweaverone
from
Love the machine EXCEPT the Plastic Wheels!
I wanted a well built and reliable machine, so I went with a trusted brand. It started like a dream, and clears the snow for the most part. I am disappointed in the plastic wheels, as they just collect snow and ice. This lifts the machine up and prevents it from cleaning properly. I need to carry a knife and constantly clean the snow and ice from the wheels. If there was a solution to this I would rate the machine 5 star. Would be great if the wheels were rubber or if there was a solution to apply that would prevent snow and ice build up.
Date published: 2020-04-11
Rated

3

out of

5
by
GolferZ
from
Just OK
I've owned this snow blower for 3 winters. I found two problems with this unit. The cable controls for the shoot height adjustment freeze up after about 5 minutes of use. I called the factory and they said they had no fix for it so I removed it completely and made a manual adjustment for it. The other problem is the paddles wear out much faster than my last snowblower. Everything else on the unit is fine.
Date published: 2020-01-31
Rated

5

out of

5
by
WisconsinRon
from
Love the size and toughness
My husband Ron got this snowblower for me. I was skeptical that it would fit my needs. First time I've had a snowblower that is a size I can handle, yet does the job I need it to. I've had both my knees and a hip replaced. This is just the right size for me to be able to control with limited mobility.
Date published: 2016-01-02
Rated

2

out of

5
by
Fredly19
from
Simple design fix would make a huge difference
I've had mine for 3 years now. Always starts great and throws snow really far. But my annoyance has reached a boiling point at the stupid design around the wheels. The left wheel especially constantly stops rolling because there's such a tiny clearance around the wheel - so the wheel picks up snow and grows like a snowball until it stops that wheel, which make for really difficult pushing. I have to stop about every 10 feet to kick the packed slush off the wheels. I literally end up with sore toes after I finish my driveway and it probably adds about 10 or 15 minutes to the job every time. This is bad during thick heavy packable snow, but the fact that the exhaust blows out right by that left wheel ensures that it's a problem even when it's really cold. It's hard for me to believe that Cub Cadet did any testing, ever, in real world conditions. Very very frustrating. Giving the wheel about an inch of clearance would take care of the problem (there's only about 1/4" now). Maybe I need to look for some smaller wheels or something, I don't know. Or sell the dang thing and never buy Cub Cadet again.
Date published: 2020-01-19
Rated

2

out of

5
by
KCD64
from
Once you get it started, if you can get it started
It is the lower end of the snowblower scale, so I guess i can't expect much, but i had hoped being a CubCadet it would be great. But, like I said, if you can get it started,it runs okay, but not what i would have expected for a CubCadet and the choke system is a joke. It operates like a cheap snowblower would, even though it isn't cheap. takes upwards of 5 mins to warmup enough to properly idle without too much choke and then if the snow is soft it has no issue pushing it away, but if the snow is packed a bit, it just glides over the snow and i have to work the snowblower down to try and get the packed snow. If I would have known how much trouble I was about to have to get it to start EACH TIME SINCE NEW. I would have bought a 2 or 3 stage snowblower instead of this joke of a flapper snow toy for almost $500 I was taken
Date published: 2021-09-10
Rated

2

out of

5
by
Joe22
from
Disappointed
We had a larger model of Cub Cadet for years which worked great and was a quality machine. Had to go a smaller model for a female to use … this machine is so disappointing. Didn't work right when used with a light snow then second time wheel started to wobble so took it in for repairs. Was told the bearings were not installed properly at the factory so replaced them and a wheel. When delivered and went to use it the black bar fell off and it wouldn't start electrically. Tried the cord and the spring broke and then found out with the help of a neighbor the chute control housing is cracked so wires are not tight enough to make contact. Have ordered two new parts as I can't afford to have it picked up and delivered back each time I use it and will have a friend put on the new parts that I am paying for while under warranty. Do I have a lemon??
Date published: 2022-02-04
Rated

5

out of

5
by
BDCarroll
from
Cub Cadet is the best in my view
I have had many snow blowers over the last 40 years and the cub cadet1x 221lhp is the best I have ever owned for clearing snow off my deck and pathway ,this is My second year with this blower and it pull starts every time ,its,s very quite and a joy to use ,trust me if you want a light machine for your backyard deck and sidewalk and maybe even your drivway ..... what a great machine in every aspect ,five star plus ! Thanks to Lowes..
Date published: 2022-02-03
Rated

5

out of

5
by
PaulD
from
1X Club Cadet snow thrower
I bought this unit back on Nov 2018. Living in Calgary we get some good snow falls a few times over the winter. This u it has been great the last couple seasons. It did how ever struggle a little with snow fall at 2' deep, but again it did what it was meant to do which is move the snow. Love this unit for now and maybe one day down the road I'll get a 2 stage one for the heavy snow days. But overall I am very pleased with the X1
Date published: 2021-09-09
Rated

1

out of

5
by
very angry
from
Wow
I would give this a negative review if I could. I also wished I had researched further, but thought Cub Cadet was high end trusted brand. The wheels (primarily the left, but it affects both) constantly freeze up with snow, no matter what the conditions. this makes it extremely difficult to push. reading the "recomended operating procedure" from the numpty at cub cadet, I was angered to the point where I wrote this review. the wheels are not "Just to transport to and from the operating site". gently lifting on the handlebar when operating will allow it to assist in forward movement. what a crock.. JUST TAKE RESPONSIBILITY FOR THE ISSUE AND FIX IT.. There are other issues with this snow thrower, but this one is enough that I cannot use it anymore. and with what I have seen from the Cub Cadet replys, will not be buying anything else from this company...
Date published: 2022-03-20
Rated

2

out of

5
by
Backache57
from
Bad wheel design.
Have had this machine for a few years and used it very little until this week. This thing is terrible to use because of the left wheel clogging with snow. Did the engineering team even test this design before putting it out? I think cub cadet should either find a retrofit solution to the problem or compensate the unfortunate purchasers. By back is killing me today from dragging this thing up and down my driveway. Not Happy.
Date published: 2022-01-18
Rated

5

out of

5
by
MrSnow567
from
Best unit I have used from downgrade from 2stage
[This review was collected as part of a promotion.] I downgraded from a two stage which was an overkill for my property. I got this as a recommendation from my landscaper. The best feature is auger that literately brushes the floor eliminating the need for salt. The chute does not clog even under heavy conditions. My advise keep ahead of the snow fall. I usually never let snow accumulate no more than 1 foot.
Date published: 2021-03-14
Rated

5

out of

5
by
Snow Biker
from
Only able to use it for one season.
Thanks for the opportunity to rate the cub cadet but I was only able to use it for half a winter. I was hit head on by a careless driver while riding my motorcycle and was stuck in the house for 3 years and I'm not able to start the cub cadet anymore. For that winter it did work excellent and started every time easily with the pull start. It was able to throw wet snow over 5 feet away.
Date published: 2021-12-03
Rated

1

out of

5
by
Ronl
from
Terrible performance
Bought it 3 months ago and just used it for first time. What a disappointment. Ice builds up quickly around the wheels making it very difficult to push or pull. This appears to be a common complaint in most reviews.Self propelled blades are a joke. Don't pull machine at all. Scraper blade catches on slightest irregularity. Finally gave up and used a shovel. Sorry I bought it.
Date published: 2022-01-17
bvseo_sdk, dw_cartridge, 18.2.0, p_sdk_3.2.0
CLOUD, getReviews, 9ms
reviews, product