1X™ 221 LHP
1X SINGLE-STAGE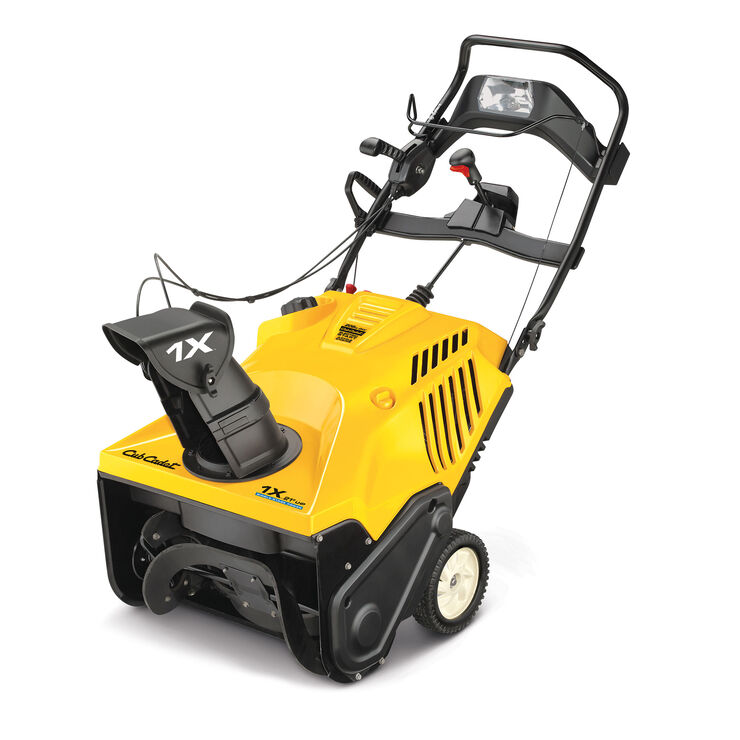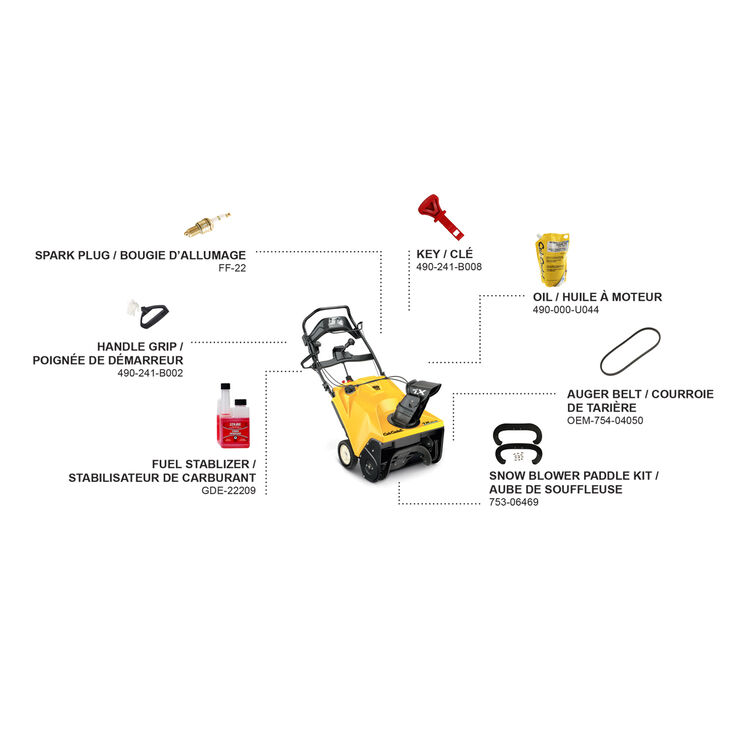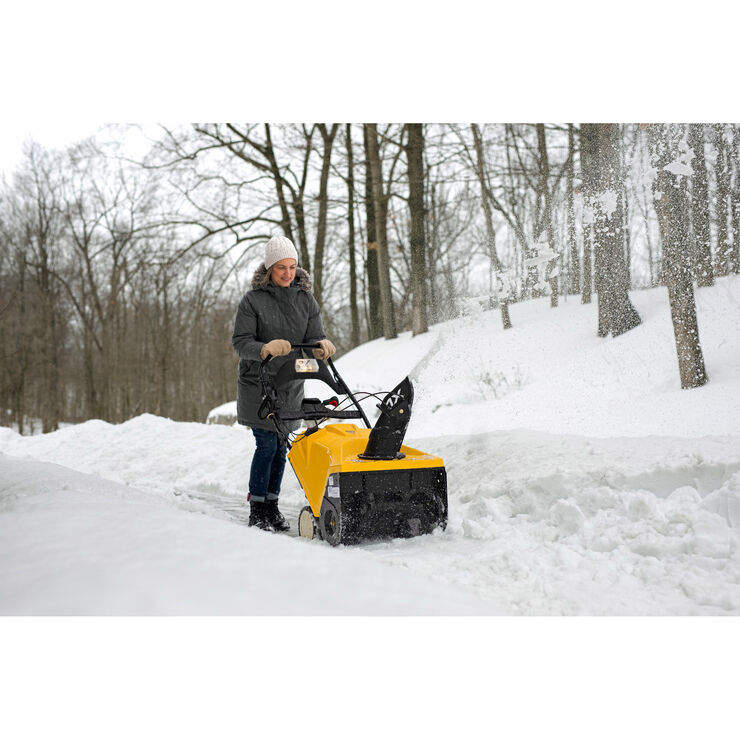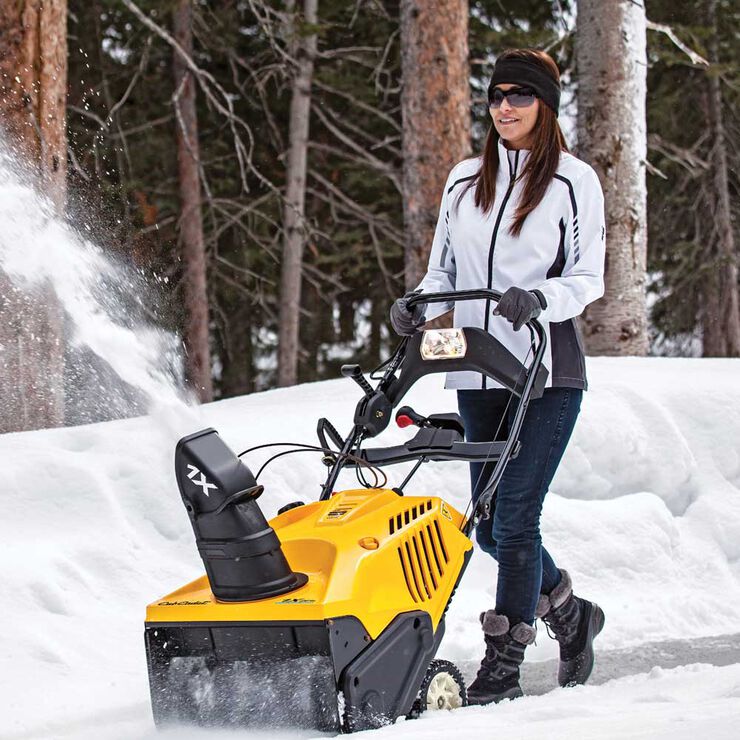 1X™ 221 LHP
1X SINGLE-STAGE
---
Compact Size. Enormous Strength.
The 1X single-stage power is ideal for quickly and easily removing six inches of snow from smooth, smaller areas. A single-stage high-performance auger efficiently scoops and discharges snow accumulation to clear the way all winter.
Huge performance in a compact size! Perfect for your small driveway, sidewalk or deck.
Documents and Guides
Easy push-button electric start 208cc OHV engine
In-dash headlight for increased visibility and safety
High-performance auger-propelled drive system allows you to go at your own speed
Single-hand chute control from the operator's station lets you effortlessly throw snow in the direction you want
Ideal for: Light snow fall under 6", small driveways and smooth surfaces
---
---
1X™ 221 LHP Features
Push-Button Electric Start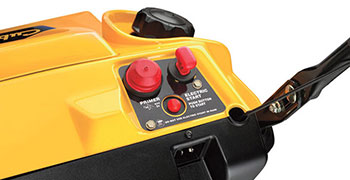 A large, powerful 4-cycle Cub Cadet OHV engine gives you much more power than you might expect from a single-stage snow blower.
Self-Propelled Auger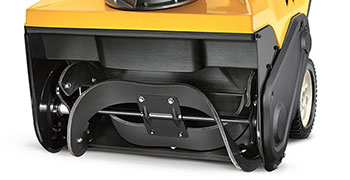 With a self-propelled auger drive system created from high-impact rubber and reinforced with steel, you get an ideal blend of power and dependability in a lightweight design.
Warranty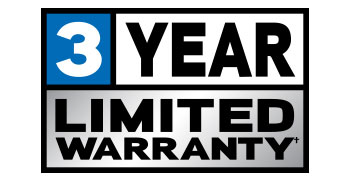 You're covered winter after winter with a premium 3-year limited residential and 1-year limited commercial warranty.
Effortless Chute Control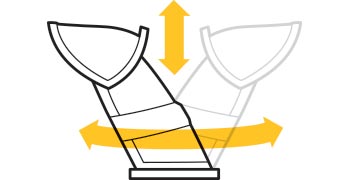 Throw snow in the direction you want with easy pitch and chute control from the operator's station.
Engine
Engine Brand

Cub Cadet® OHV 4-cycle

Engine Displacement

208cc

Starter Type

Push Button Electric Start (110 volt)

Fuel Tank Capacity

2 quarts US / 1.9 L
Drive System
Drive System

Auger-assist
Warranty
Warranty

3-year limited residential

Commercial Warranty

1-year limited commercial
Controls
Handle

Folding / Adjustable Gull-Wing

Handle Grip(s)

No

Pitch Control

Remote lever

Tire Size

8" x 2"

Tread

Cub Cadet®
Power and Performance
Clearing Width

21"

Intake Height

13"

Number of Stages

1X Single-Stage
Additional Specifications
Headlight(s)

In-dash

Shave Plate

Polymer / reversible

Drift Cutters

No

Oil Fill Tube

Extended

Auger Material

Rubber / steel reinforced

Chute Material

5" high-impact / clog-resistant

Model Number

31AM2T6C596
Carburetor Specs
Number of Engine Cycles

4
Shave Plate Specifications
| Model | Manual | Form Number | |
| --- | --- | --- | --- |
| 31AM2T6C596 | MAN: ILL.PTS SGL STG S/T | | |
| | MAN: ILL.PTS SGL STG S/T | 769-10073B | Download |
| | MAN:CUB SS S/T W_CRC 2T6 | 769-09997A | Download |
| | MAN:OWNR:ENGINE 179,208_243 EN | 769-11676A | Download |
| | MAN:OWNR:ENGINE 179,208_243_27 | 769-15430 | Download |
| | MANL:OPER:BILING:X1:SNOW_BLOWE | 769-24532 | Download |
| | MANL:OPER:ENG_FRENCH:SS SNOW | 769-12224 | Download |
| | MANL:OPER:ENG_FRENCH:SS SNOW | 769-16631 | Download |
| | SHEET:SUP:31X2X-3X:CUB:US_CA | 769-24534 | Download |
| | SHEET:SUP:BILING:EPA:CARB:EXH: | 769-15393 | Download |
| | SHEET:SUP:BILING:EPA:CARB:EXH: | 769-17172 | Download |
| | SHEET:SUP:BILING:EPA:CARB:EXH: | 769-23593 | Download |
| | SHEET:SUP:BILING:EPA:EVP:06301 | 769-15392 | Download |
| | SHEET:SUP:BILING:EPA:EVP:18-19 | 769-17171 | Download |
| | SHEET:SUP:BILING:EPA:EVP:18-19 | 769-23590 | Download |
| | SHEET:SUPP:WARR/PARTS:CA:CUB S | 769-16632 | Download |
| | SHEET:SUPP:WARR/PARTS:CUB Sgl | 769-12310 | Download |
Product Reviews
Rated

3

out of

5
by
joeoo992
from
Just adding information to my last review
My last review talked about the control cables to the chute. Cub Cadet service replaced the ones on my snow blower. They put a lot of lithium grease on the cables. Well it's the 3rd time I've used it and the cables were froze tight. Less then a month since they were replaced. I had to take them off to use the snow blower. The main chute control was froze also. I did manage to get that to work, but, it is loose and I think it is about to break the gears. I am frustrated with the remote cables and remote chute control. It looks like I'll have to replace the remote chute to the manual one. I'll be going back to the service center tomorrow. They told me to take off the cables if it happened again. I am not sure if the cables are froze because it is cold here or because they are rusted. Either way, it is cold in winter and having this problem is getting me unhappy.
Date published: 2015-02-16
Rated

5

out of

5
by
69superbee
from
very good product
easy to use, love the features it makes it a lot easier with the controls at your finger tips so you don't have to stop. will have cub cadet purchases in the future!
Date published: 2013-12-15
Rated

5

out of

5
by
chirx66
from
Great Machine
I have been using this snowblower for 2 years and it works/runs great. The electric start is fantastic. The chute controls on the handle and a headlight make this snowblower better than a comparably price model from other brands.
Date published: 2019-10-31
Rated

5

out of

5
by
Alcatraz51
from
Bring It
It has been 2 years using this snow blower and I still love it. Easy start helps when needed as well as durability. Need a snow blower for occasional use? Consider this model.
Date published: 2019-09-08
Rated

5

out of

5
by
PaulJB
from
Great blower
I bought 221 LHP in August of 2013, and it has been very reliable. It's handled everything from 3 - 24+ inches, slush to powder. This has been one of the snowiest winters in Mass, and my 221 LHP has cut threw everything thrown at it. My neighbor even stopped by and commented on what a work horse it is. He has a old 2 stage thrower that just doesn't throw snow all that well. The one issue I have is with the shoot controls, the shoot direction control freezes up, but it is down on the shoot swivel. I need to get a can of silicon to spray on it. The height control freezes as well, but I never really need to change that from the highest setting. Other then that, it starts easy both manually and with the electric start. And it throws the snow a good distance.
Date published: 2015-03-02
Rated

1

out of

5
by
MattS
from
Very disappointed
Truly disappointed in this product. I have had nothing but trouble with it since I brought it home. It runs poorly, it does not throw snow well. If the snow is the least bit heavy, the machine clogs up. You have to baby the thing to get anything done. Also, the controller for the shoot only worked for a short time and eventually quit working altogether. I have had to remove it, so that I can manually change the trajectory. i regret having purchased this product.
Date published: 2015-01-13
Rated

5

out of

5
by
Nnnn
from
I have had this thrower for 2 seasons. It is better than I ever expected. I have had experience with other "larger" and smaller throwers. This is just right. I have a large area to plow and also the entire street. It handles 6 inches of powdery snow without issue."Wet" snow is handled well too, you just have to push the thrower slower. I like that the size is comparable to a lawnmower ,therefore, it's easy to move about in tight spaces. The only maintenance has been oil changes. This season the cable which tilts the auger had to be replaced. It was not difficult. I got the part from this site,and it was delivered quickly. I love that this thrower has an excellent electric starter. I am a senior female....which some folks like to know when they read reviews. Great product. it's DEFINITELY worth the extra $100,00 to buy the one with the auger control one near the handlebar. This makes it SO EASY to make adjustments. In the pass my throwers were all crank auger and that's a real pain to do especially with the wind blowing snow in your face. The light is also quite bright,easy to reach.
Date published: 2015-02-26
Rated

5

out of

5
by
joeoo99
from
A very nice snow blower.
I was impressed with this the first time I used it. I ended up selling my 2 stage snow blower. This blows snow!!! The only problem I have had with it is, the chute control cable rusted shut. The fourth time I used it the chute cable would not move. I ended up taking off the cables and moving the chute myself. Cub Cadet told me no one else has this problem. I noted on this site a different person with the same problem. I have had this since 12-2014. When I got this out of storage for this winter, the cable was froze shut. After talking to Cub Cadet company I took it to a local Cub Cadet repair place and the cables were replaced under warranty. When we first took it in I was told no one else had this problem. I know my brother has the same problem. Anyways, when we picked it up the service man said the fixed one of these last year. So, I have no idea why some of them have cable problems. When I got it back from repair I noticed a lot of lithium grease on the cable ends. This winter after I am doing blowing snow I spray the lithium grease on the cable ends. Hope it solves my problems. I like this snow blower, the problem I have with it is the cables. I would tell others it's a great product but lube the cable ends after use.
Date published: 2015-02-01
Rated

4

out of

5
by
GrandpaU
from
Many good features
This unit has good power for moving snow. Very easy to start and throws snow a reasonable distance. The handle takes a little getting used to. I have to agree with others about the small wheels. They do seem to get hung up at times. Also, now having used the machine, I feel that the cable controls are not worth the extra expense. The direction control works ok to the right, but does not lock in as easy when going to the left. Overall this seems to be a good machine.
Date published: 2015-12-03
Rated

3

out of

5
by
Nwetweaverone
from
Love the machine EXCEPT the Plastic Wheels!
I wanted a well built and reliable machine, so I went with a trusted brand. It started like a dream, and clears the snow for the most part. I am disappointed in the plastic wheels, as they just collect snow and ice. This lifts the machine up and prevents it from cleaning properly. I need to carry a knife and constantly clean the snow and ice from the wheels. If there was a solution to this I would rate the machine 5 star. Would be great if the wheels were rubber or if there was a solution to apply that would prevent snow and ice build up.
Date published: 2020-04-11
Rated

5

out of

5
by
WisconsinRon
from
Love the size and toughness
My husband Ron got this snowblower for me. I was skeptical that it would fit my needs. First time I've had a snowblower that is a size I can handle, yet does the job I need it to. I've had both my knees and a hip replaced. This is just the right size for me to be able to control with limited mobility.
Date published: 2016-01-02
Rated

3

out of

5
by
GolferZ
from
Just OK
I've owned this snow blower for 3 winters. I found two problems with this unit. The cable controls for the shoot height adjustment freeze up after about 5 minutes of use. I called the factory and they said they had no fix for it so I removed it completely and made a manual adjustment for it. The other problem is the paddles wear out much faster than my last snowblower. Everything else on the unit is fine.
Date published: 2020-01-31
Rated

2

out of

5
by
Fredly19
from
Simple design fix would make a huge difference
I've had mine for 3 years now. Always starts great and throws snow really far. But my annoyance has reached a boiling point at the stupid design around the wheels. The left wheel especially constantly stops rolling because there's such a tiny clearance around the wheel - so the wheel picks up snow and grows like a snowball until it stops that wheel, which make for really difficult pushing. I have to stop about every 10 feet to kick the packed slush off the wheels. I literally end up with sore toes after I finish my driveway and it probably adds about 10 or 15 minutes to the job every time. This is bad during thick heavy packable snow, but the fact that the exhaust blows out right by that left wheel ensures that it's a problem even when it's really cold. It's hard for me to believe that Cub Cadet did any testing, ever, in real world conditions. Very very frustrating. Giving the wheel about an inch of clearance would take care of the problem (there's only about 1/4" now). Maybe I need to look for some smaller wheels or something, I don't know. Or sell the dang thing and never buy Cub Cadet again.
Date published: 2020-01-19
bvseo_sdk, dw_cartridge, 18.2.0, p_sdk_3.2.0
CLOUD, getReviews, 5ms
reviews, product