Cub Cadet Dealer Delivery
Dealer Delivery
Dealer Delivery gives you the expertise of a dealer with the convenience of online ordering and makes sure your new machine shows up ready to work, just like you do. Dealer Delivery is only available in certain locations and for eligible online orders.
1. Order Online
Shop and order your product online. Select Dealer Delivery when checking out. Available in select areas.
2. Schedule
Your selected dealer will call to schedule your delivery.
3. Delivered
Your dealer services & delivers your unit, so it's ready to go on arrival. They'll even teach you how to use it.
Have questions? See our FAQ section below.
Why choose Dealer Delivery?
Your dealer services your mower before bringing it to you. That means:
Fluid levels are checked and filled.
Battery is connected and charged.
Tire pressure is checked and optimized.
Unit is fully registered with warranty.
Dealer-led tutorial at delivery.
When your unit arrives, it's unpacked, assembled, and ready to go—helping you get to work faster.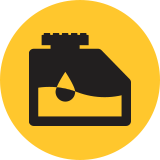 Fluid levels checked and filled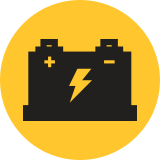 Battery connected and charged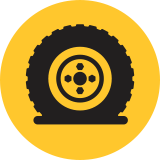 Tire pressure checked
Tutorial offered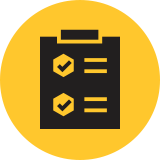 Fully registered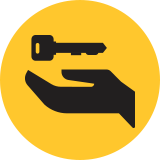 Unpacked, assembled and ready to go
Learn more, watch the video
Shop the lineup
Dealer Delivery Frequently Asked Questions
Your preferred dealer will contact you to schedule a date and time for the delivery of your order. You can expect to receive delivery of your order within 7 business days if your local dealer has inventory or longer if your dealer has to order product from Cub Cadet. (Delivery times vary depending on location). Deliveries will generally take place Monday-Saturday (excluding holidays). However, this may vary according to the store hours of your assigned dealer.
Prior to delivery, your new Cub Cadet product will be uncrated and inspected by the dealer. It will be delivered to you ready-to-use. Please plan to have someone available at the time of delivery in order to sign for the order. Your dealer will take the time to review safety features, operating instructions and basic maintenance.
Delivery charges are based on the total dollar amount of the order and are as follows:
$499.99 or less = $29.00 delivery fee
$500 - $999.99 = $69.00 delivery fee
$1,000 - $1,999.99 = $99.00 delivery fee
$2,000 - $3,999.99 = $159.00 delivery fee
$4,000 or more= $259.00 delivery fee.
Orders / deliveries to select remote locations may not be eligible for Dealer Delivery. Deliveries can only be made to locations with a street address and deliveries to rural/ remote areas and the Territories may require additional shipping charges.
Your preferred dealer will contact you to schedule a date and time for you to pick up your order. Order pickups will generally be available Monday-Saturday (excluding holidays) during standard business hours. However, this may vary according to the store hours of your preferred dealer.
We offer a wide selection of available equipment for you to purchase online and be delivered by a dealer. However, some products may not be available for purchase. If at any point you have questions, reach out to us at 1-800-668-1238 and we'll find the right product for you!
Of course! Add any additional parts and accessories to your order and we'll work with the dealer to make sure your order is fulfilled in full.
If you have questions, please contact our Customer Support Team at 1-800-668-1238. We will be available to assist you Mon-Friday 8am – 5pm EST.
Financing is currently unavailable for orders placed on cubcadet.ca. If you are interested in Financing your purchase, please contact your local dealer.
If for any reason you need to cancel your order, please contact a member of our customer service team at 1-800-668-1238.
The dealer who delivered your order will be able to assist you with an order return. If you need assistance, please contact us.
Cub Cadet's number one priority is the health and safety of our employee's and our Canadian customers. We are committed to taking the proper sanitary precautions in both manufacturing and distribution facilities. This means ensuring employees are increasing social distancing, reducing density within all our buildings, implementing enhanced cleaning services, and providing options for employees to practice personal protective actions. Our manufacturing and distribution facilities remain fully staffed at this time with increased cleaning and sanitizing protocols in place to reduce the risk of potential exposure for our employees and our customers. Cub Cadet recommends that Dealers implement necessary health and safety precautions throughout the delivery process.
These precautions include, but are not limited to:
Sanitizing and wiping down commonly touched spaces like handles, steering wheels, seats, etc.
Limiting person-to-person contact by communicating with consumers in advance of the curb-side delivery, reviewing expectations to get the required paperwork completed, among other actions
Keeping additional hand sanitizer in the delivery vehicles
Remind employee's about hand washing and keeping hands away from the face

For more information on Canada's COVID-19 prevention practices, Click Here