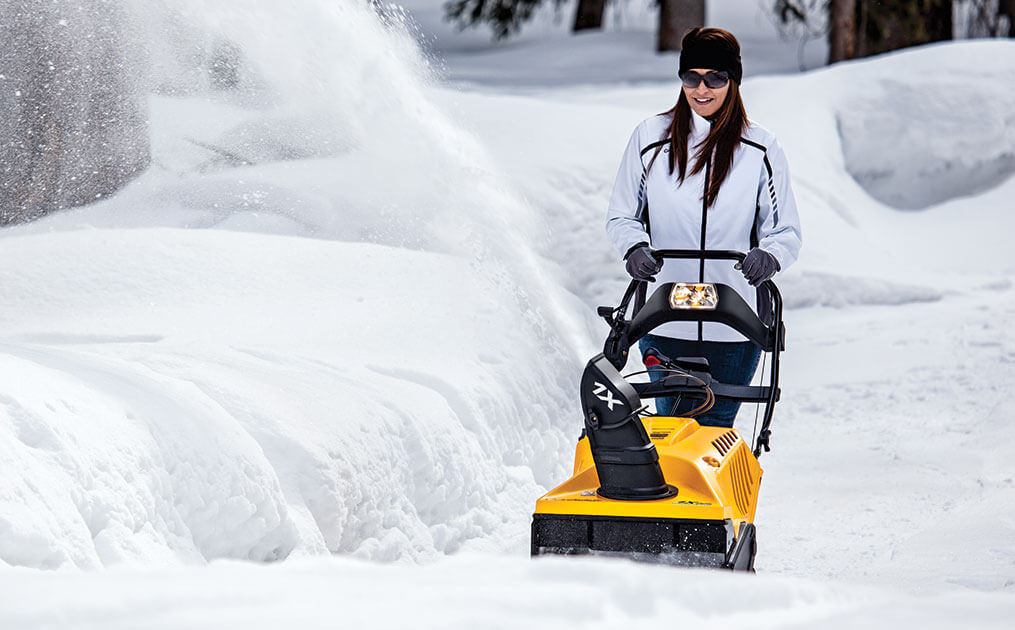 Shop Cub Cadet® 1X® Single-Stage Snow Blowers.
1X single-stage power is ideal for quickly and easily removing 6 inches of snow from smooth smaller areas. 1X snow blowers pack quite a punch.
1X® Snow Blowers
The high-performance auger quickly and easily removes up to 6 inches of accumulation from small, smooth areas by efficiently scooping and throwing snow.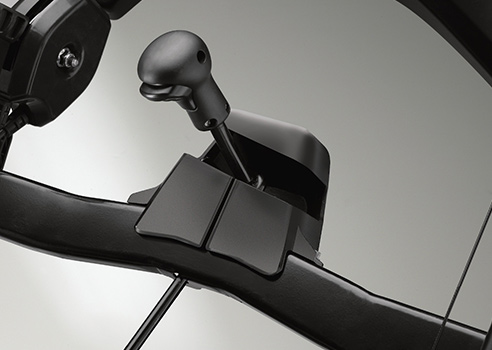 EZ chute control
Easily control the direction of snow discharge with pitch and chute control from the operators station.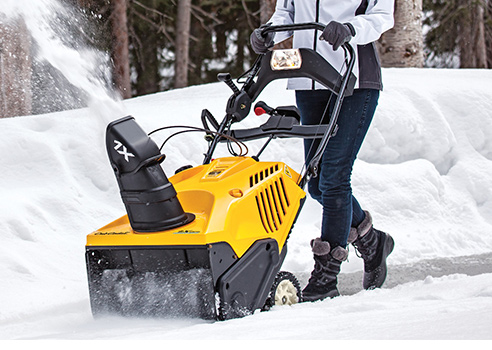 Compact Design
Easily manuever your machine and save storage space thanks to its compact design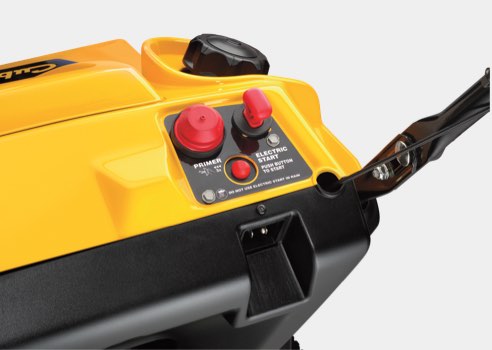 Easy Start-Ups
Start your engine at the push of a button when you need it most with electric start 
"I have been using this snowblower for 2 years and it works/runs great. The electric start is fantastic"
- Chirx66, Wisconsin (1X®21'' LHP)