Proud partner of the Toronto Argonauts.
With a mixture of real grass and 5% artificial turf, the INFINICUT keeps the Argonauts' field game ready!
Watch the full video
INFINICUT FX Features.
Same Flexibility. Lighter Package.
Revolutionizing flat playing surfaces.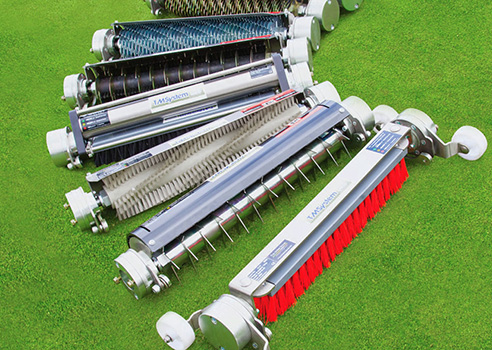 Customized Setup.
From endlessly adjustable speed and clip rate settings to a huge variety of INFINISET cassettes, it's easy to target turf needs under changing conditions.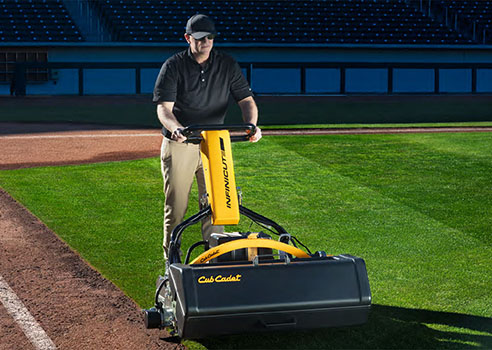 All-Electric Operation.
The unit's lithium battery reduces noise and vibration while reducing fuel costs, which means a safer, greener, more comfortable mowing experience. Easily converts to gas if preferred with just 4 bolts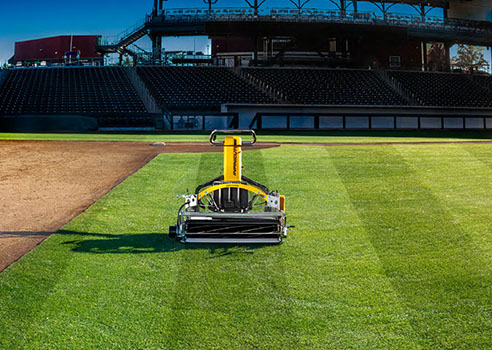 Smart Engineering.
With a central pivot point, the unit maintains even and low ground pressure during use. The unique rear traction roller ensures a reliable, precise cut every time.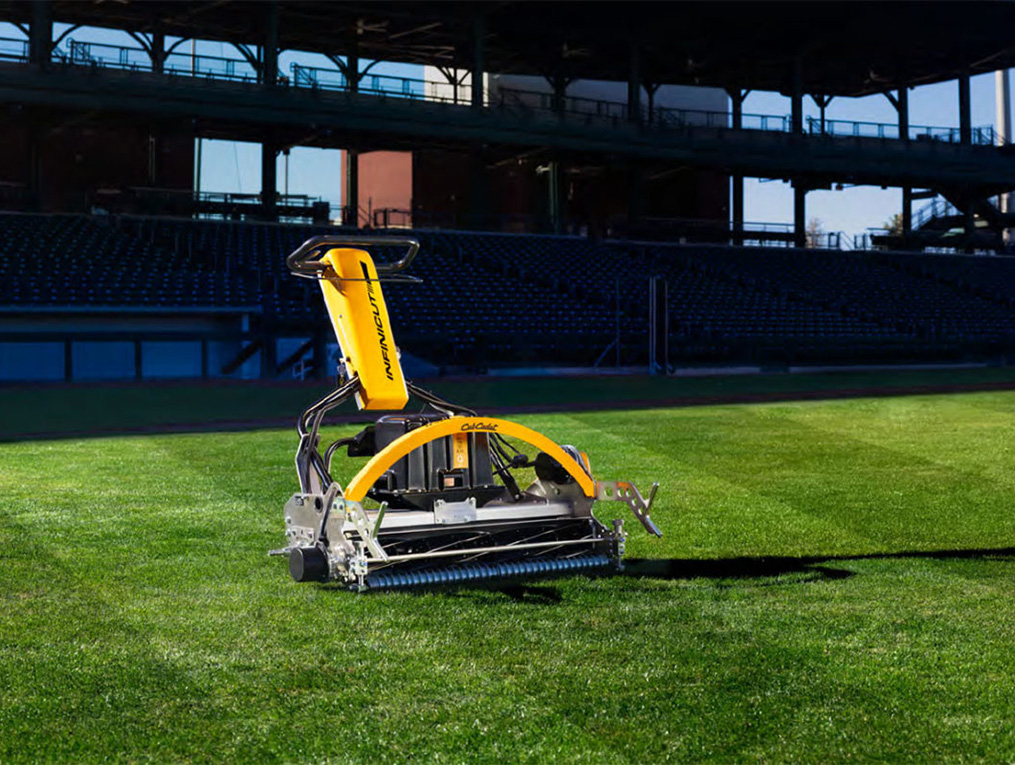 Turf Conditions Change Every Day.
But your mower hasn't changed in forty years. It's time to switch to industry-leading equipment and transform your turf through targeted care.