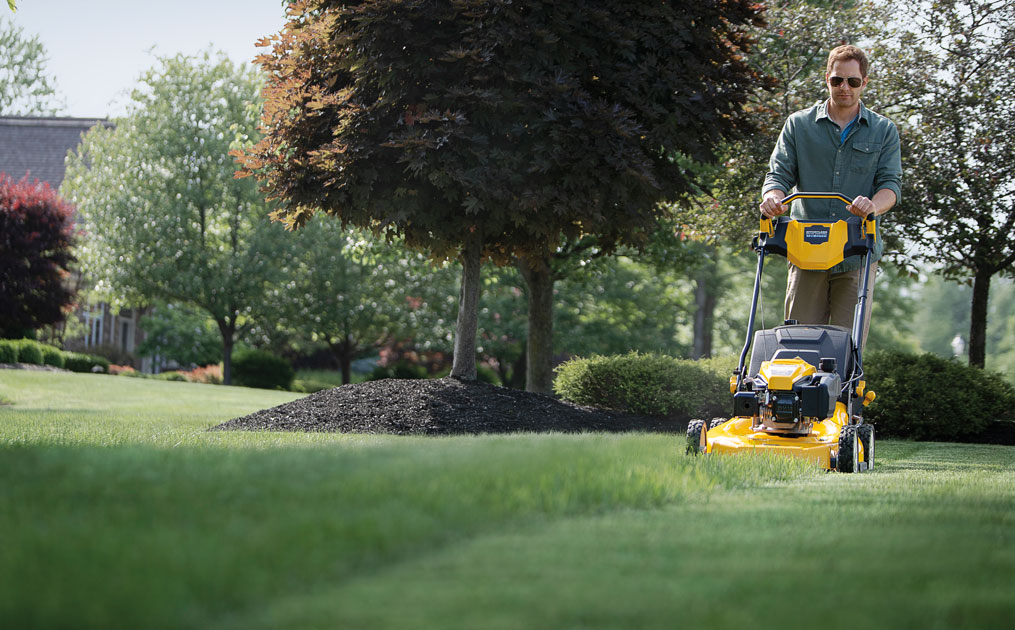 MySpeed™ Premium Drive Control System
MySpeed™ Premium Drive Control System adjusts to your pace so you can mow at a speed that's comfortable to you. Intelligently designed and built to perform a cut above the rest.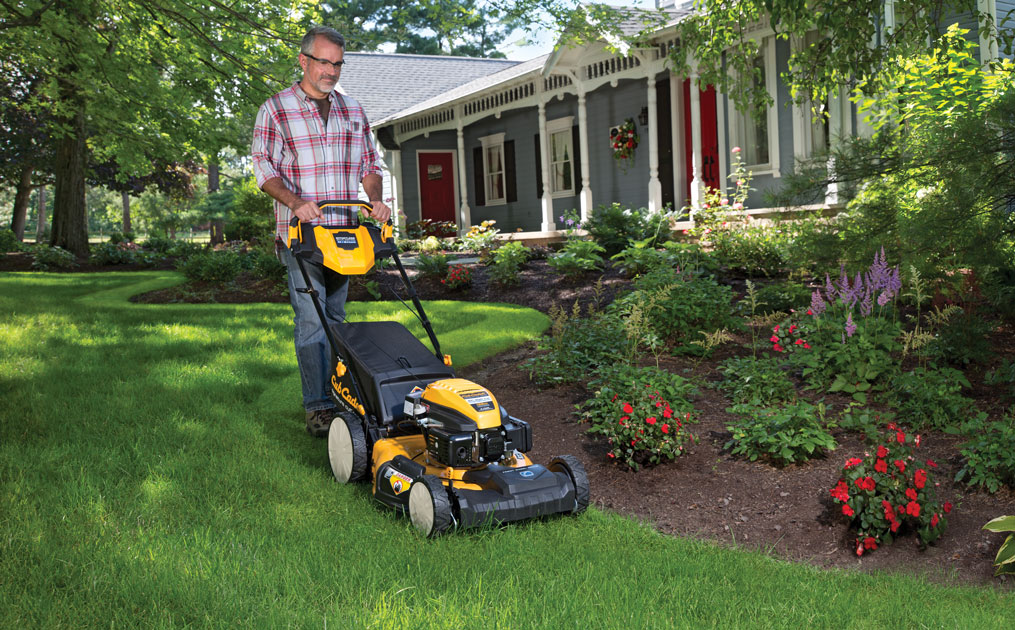 The newest engine innovation that delivers up to 20% more available power to the engine, resulting in less bogging down, higher blade tip speed and a consistent cut when mowing in heavy wet grass. 
* When compared to the same engine without IntelliPower™ feature, improvements vary depending on engine models and specific operating conditions. 
Explore Self-Propelled Mowers
With choices like high wheels for smooth operation over uneven terrain or caster wheels that allow you to lock into straight-line uniformity or unlock for additional maneuverability, you'll find a mower that fits your needs. Plus, the option to turn your machine into a side discharge, bagging or mulching mower adds versatility to your cutting experience.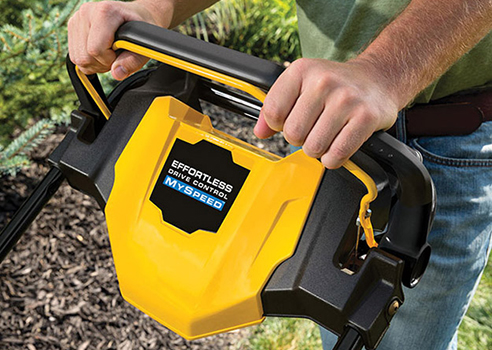 Best-in-class handling.
The MySpeed™ Premium Drive Control System delivers six speeds of high-performance and industry-leading control. With it you'll experience smoother engagement, superior speed variability and enhanced traction. Plus, the Cub Cadet exclusive ultra-soft rubber handle reduces vibration and operator fatigue.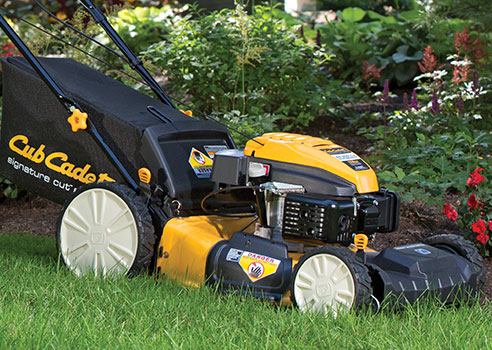 Superior maneuverability.
Experience exceptional maneuverability with choices like high wheels (SC 500 HW) for smooth operation over uneven terrain and caster wheels (SC 500 Z) for exceptional handling, zero-turn capability and locking ability for straight-line mowing.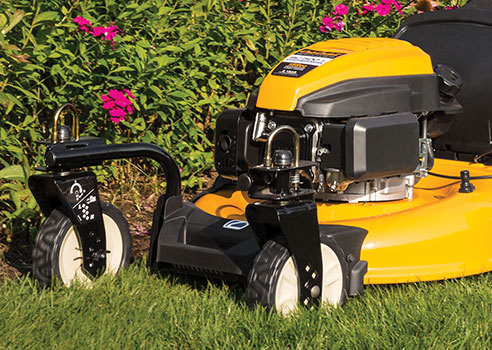 The Cub Cadet signature cut.
Lower front-leading edge deck design creates more circulation and a stronger vacuum, delivering a gorgeous, well-manicured lawn every time.
Shop & Compare Self-Propelled Mowers
You're shopping available inventory from